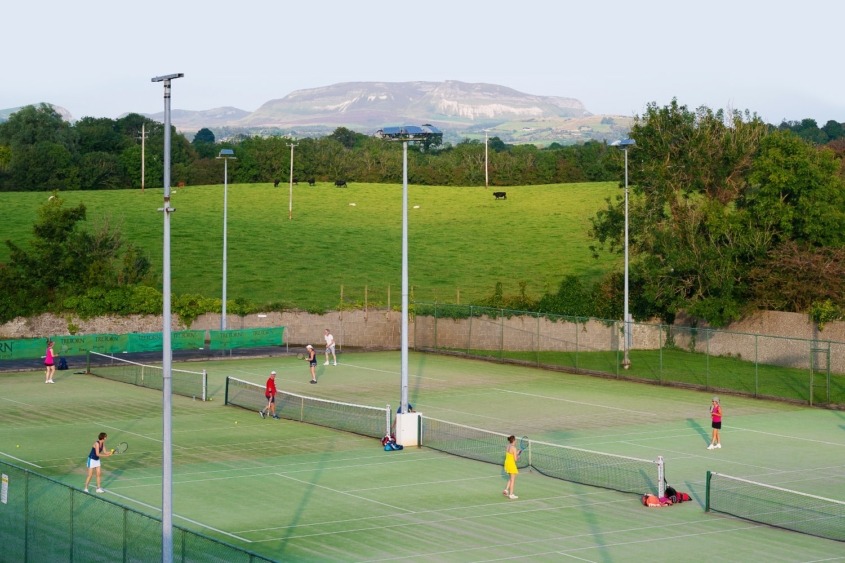 Dear Members,
I woul like to wish you all a Happy New Year and hope you had an enjoyable Christmas.
By way of update on our capital works, I can confirm that on Friday 2nd December a contract was signed with Arken Construction to complete work on a new heating system for the sports hall along with upgrade work on the men's changing room. The work on the changing rooms started on Monday 12 December and great progress has been made. Groundwork clearance for the new gas tanks has been completed and the site at the back of the club cleared. Work started last week on installing the heaters for the sports hall.
In the relation to the tennis court re-surfacing work, we are waiting for exact dates from the subcontractor. They have indicated that the work will begin end of February/early March.
While these major projects have been significantly funded by Sports Capital Grants there remains a significant shortfall that the club needs to fund, both to match grant aid, and to facilitate some extra works that we have identified, over and above the agreed tender. To assist us in funding this shortfall we are planning to host a number of fundraising events during 2023 and 2024. We are aiming to fundraise in the region of €60,000.
We are planning to host our first fundraising event on Saturday 25th February 2023. The event will be a Race Night which will be hosted by Glasshouse Hotel. Keep an eye out for further details in due course but in the meantime, save the date!
The Management Committee thank the members for their ongoing support, and we apologise for any inconvenience the works are causing while you use the club. Hopefully it will all be worthwhile.
We thank you for all your support.
Yours in Sport
Brian Henry
Club President
10 January 2023
https://www.sligotennisclub.ie/wp-content/uploads/2021/10/stc-courts-08.jpg
1000
1500
STC-Editor
https://www.sligotennisclub.ie/wp-content/themes/master/images/stc-logo-full.png
STC-Editor
2023-01-10 16:11:09
2023-02-02 16:14:17
Club Update